Songahm Spirit of Taekwondo
The Songahm Spirit of Taekwondo is recited before and after class and other Songahm Taekwondo functions.
Beginning oath
Sir, I will practice in the Spirit of Taekwondo,
with Courtesy for fellow students,
Loyalty for my instructor,
and Respect for my juniors and seniors, sir.
Ending oath
 Sir, I shall live with Perseverance in the Spirit of Taekwondo,
having Honor with others,
Integrity within myself,
and Self-control in my actions, sir.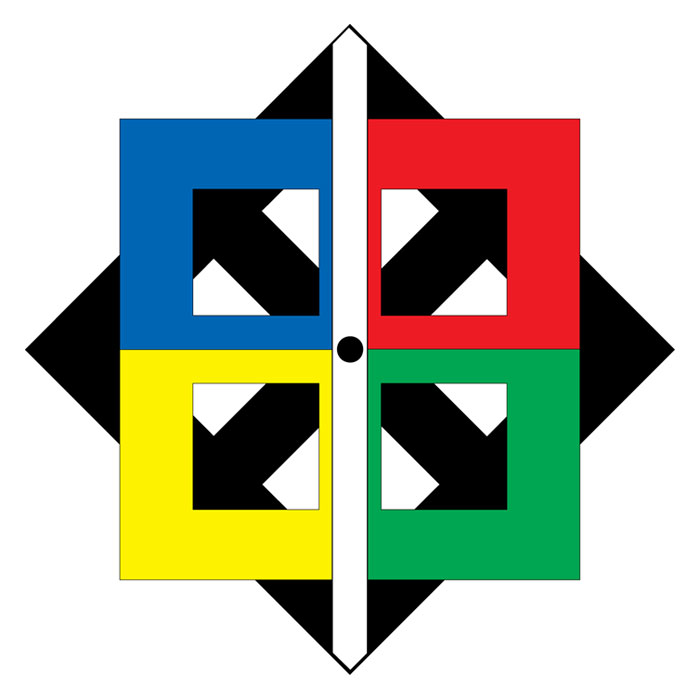 History of Taekwondo 
The following information is from the official ATA website.
Although its roots can be somewhat traced back to ancient Korea, it is a historic fact that Taekwondo as an organized art is relatively modern. In fact, the only documented history begins in the mid 1900's.
The actual beginnings of Taekwondo are obscured by time, yet many historians believe it originated from a Korean martial arts form known as t'aekyon practiced over 1,300 years ago.
In the early 1900's the art evolved with the introduction of Chinese and Japanese techniques, a practice which concerned some because these influences did not demonstrate the incredible kicking power of the art nor its traditional values or philosophy.
The actual name (and art) of Taekwondo wasn't official until 1955. At that time Korean General Hong Hi Choi organized a movement to unify Korea's various martial arts styles (Called kwans) and presented the name "Taekwondo" to a committee specially formed to select a name for the new art. On April 11, 1955, Taekwondo was recognized as the name for the newly unified, officially recognized Korean martial art.
As an interesting side note, the word Taekwondo itself is made up of three Chinese/Korean words: Tae, meaning to kick or jump; Kwon, meaning fist or hand; and Do, which means "the way". Loosely (if not literally), it can be thought of as "The Way of the Hand and Foot."
In the 1960's Taekwondo began to spread internationally and evolved throughout the late 1900's (along with most martial arts) into primarily a combat sport, although self-defense, fitness, and the philosophy of the practice (including self-discipline and self-knowledge) are still crucial elements of Songahm Taekwondo, the style of Taekwondo developed and supported by the ATA.
Taekwondo is currently the most popular martial art in Korea, and ranks among America's and the world's most popular martial arts.
During its early years, the ATA used the Chahng-hun style of forms (also used by the International Taekwondo Federation). But although this style was widely accepted in the Taekwondo community, Eternal Grand Master H.U. Lee felt that its forms did not accurately reflect Taekwondo -- particularly the strength and beauty of Taekwondo kicking techniques. As a result, he believed the forms contributed little to the Taekwondo curriculum. For example, white belts were expected to know front kicks and side kicks, but no front kick appeared until the third (yellow belt) form, and there was no side kick until the form after that!
From 1983 to 1990, Eternal Grand Master introduced the eighteen Songahm forms. These forms are part of a fully-integrated curriculum, in which everything a student learns reinforces everything else. The forms contain all or nearly all of the techniques that students are expected to know at each rank, the one-step sparring segments complement the forms, and all of these patterns lead logically to the movements required for each succeeding rank.
The Songahm curriculum facilitates a smooth progression from one rank to the next, so that students who begin Taekwondo feeling they'll never be able to do a simple block (for example) suddenly find themselves a few years later doing 360-degree jumping kicks with ease.
Songahm Taekwondo also focuses on personal development of the mind and body. To say it is just self-defense would be to lose most of the valuable ideas and philosophy behind this ancient art.
The heightened capacity for self-defense resulting from our Taekwondo is really a fringe benefit that is gained by dedicating one's self to the values, philosophy and training of Songahm Taekwondo. When learning, a student is in a true, traditional Taekwondo class, focusing not just on the physical but also on discipline, honor, self-control, respect, courtesy, perseverance and loyalty.
A beginner does not focus on being a skilled martial artist within a month or two, as a strong foundation in Taekwondo must be built first. Trying to advance beyond your level without proper guidance is like building a house on concrete that has not dried. Though the house may still stand, the foundation would not be as strong and the appearance of the house may not be as presentable.
The ATA and its affiliated organizations help build a strong foundation of Songahm Taekwondo in each of its members, a foundation from which advancement in both the martial art (mind and body) and in self defense can be built and added on to in perpetuity.